All films have English subtitles and feature a discussion with the filmmaker following each screening.
All events are FREE and OPEN to the general public!
Monday, April 24, 2017

7pm , Luce Hall Auditorium, 34 Hillhouse Ave. New Haven 06511
SANDS OF SILENCE: Waves of Courage
Chelo Álvarez-Stehle. (86 min., US/Spain) - The Film that Gives Courage to Speak Out against Sexual Violence.
A 15-year quest to expose the underworld of sexual exploitation and trafficking from Asia to the Americas leads world-reporter Chelo Alvarez-Stehle to the windswept beach where her childhood ended and family secrets began. As she documents the transformation of sex-trafficking survivor Virginia Isaias—a Mexican American woman whose past is engulfed in a cycle of sexual exploitation—into a resilient survivor committed to break that pattern, Chelo undertakes a parallel journey of healing and introspection as she sets out to shatter the silence about abuse in her own life.
Co-sponsors:  Pilar Asensio and Ezra Stiles College
Official Trailer:  www.sandsofsilence.org/trailer/
Q&A with Speaker/Performer: Chelo Alvarez-Stehle, director/producer and main character Virginia Isaias, trafficking survivor and founder of Fundación de Supervivientes de Tráfico Humano.
---
---
Past screenings in the series:
Thursday, February 16, 2017
7pm   Loria Center Auditorium, room 250, 190 York St., New Haven, CT 06511
Romeo y Romeo
Luis Caballero, Puerto Rico/2015
Two teen boys fall for each other, but their traditional upbringing makes their relationship impossible. It's only until they dress up and hide their identities that they are able to give in to their feelings. Q&A with Luis Caballero
Wednesday, March 1st through Saturday, March 4, 2017
Carlos Barba Salva presents Humberto Solás (Cuba)
Sponsors: The Council on Latin American and Iberian Studies, the Cuban Coalition , the MacMillan Center, Ezra Stiles College
 CARLOS BARBA SALVA is a prize winning Cuban filmmaker. He has made many documentary films, notably Humberto (2014), Día de Muertos (2010), and Canción para Rachel (2007). He was Assistant Director to Humberto Solás for the making of Barrio Cuba (2005) and Adela, Solás' final short film. Carlos is presently finishing a new short film, 25 Horas, and is working on a new feature film, Mi Virgen de la Caridad with veteran filmmaker Enrique Pineda Barnet. He has written extensively on Cuban film for several Cuban literary and cultural magazines, especially for Revista Cine Cubano/Ediciones ICAIC.
Films: Spanish Language
English Subtitles
Q & A with Carlos Barba Salva following each screening
March 1, 2017
7pm Loria Center Auditorium, room 250, 190 York St., New Haven, CT 06511
Lucía
Cuba  1968,  Humberto Solás
Lucía is a 1968 Cuban black-and-white drama film directed by Humberto Solás. It was the winner of the Golden Prize and the Prix FIPRESCI at the 6th Moscow International Film Festival in 1969.The film is a period piece, told in three stories in different moments of Cuban history (the Cuban war of independence, the 1930s and the 1960s), all as seen through the eyes of a different woman, each named Lucía
March 2, 2017
7pm Loria Center Auditorium, room 250, 190 York St., New Haven, CT 06511
Miel Para Oshun (Honey for Oshun)
Cuba-España  2001, Humberto Solás
Jorge Perugorría (Strawberry and Chocolate) stars as Roberto, who with the help of an eccentric cab driver and his cousin, embarks on a wild road trip through Cuba to search for the mother he thought had abandoned him as a child. Honey for Oshun is a compelling and funny story filled with unexpected detours, wrong turns, near dead ends, and plenty of broken-down cars. Best Picture Washington International Film Festival.
March 3, 2017
7pm Loria Center Auditorium, room 250, 190 York St., New Haven, CT 06511
Barrio Cuba (The Cuba Neighborhood)
Cuba-España  2005, Humberto Solás
Magali, Ignacio, Vivian, Miguelito and Santo: the leading characters of Barrio Cuba are all human beings striving for a little happiness in Havana. They live life to its fullest, propelling themselves over and over against an uncertain fate, searching for a way out. The harsh reality of the barrio contests them, but they never lose the hope of a better future, of regaining a lost love, or finding a new one, of improving themselves. Barrio Cuba is also the portrait of a country and a moment when preserving dignity becomes a hard task, but they keep on trying. Audience Award Havana Film Festival, Special Mention for the actress Broselianda Hernández Providence Film Festival
March 4, 2017
7pm Luce Hall Auditorium, 34 Hillhouse Ave. New Haven 06511
Humberto
Cuba-México-España-USA, 2014, Carlos Barba Salva
Humberto Solás was a filmmaker and a dreamer but primarily a Cuban of universal stature author of Lucía, regarded as one of the ten best films of Ibero American cinema and an extensive work which defined colors and left a mark on the cinema of the island. Five years after his physical disappearance, co-workers, actors, family and friends, gather to remember aspects of his life and career, in a tour of his emblematic feature films. Best Documentary Tiburon International Film Festival, California. Best Documentary Latino and Native American Film Festival, New Haven, CT.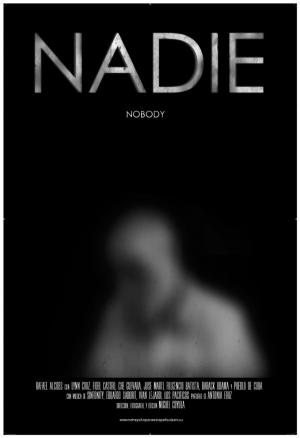 Monday, March 6, 2017
7pm  Loria Center Auditorium, room 250, 190 York St., New Haven, CT 06511
Nadie
Miguel Coyula., Cuba. 2017 (Work in progress)
Film based on a series of interviews with Cuban poet Rafael Alcides.
http://www.havanatimes.org/?p=122802
Actress Lynn Cruz who appears in Nadie will also screen one of her latest short films: El niño by Valeria Valentina Bolívar. Venezuela, 2015. 17min.
Q&A Miguel Coyula and Lynn Cruz
Co-sponsored by Timothy Dwight College
Wednesday, March 8, 2017
7pm  Loria Center Auditorium, room 250, 190 York St., New Haven, CT 06511
Monologues in the Artist's Studio
Palu Abadía
Palu Abadia is a Colombian-born filmmaker and visual artist based in Brooklyn, NY.  She has worked as a cinematographer and video editor for different international projects, including short and long documentaries, educational and corporate videos for companies like Maki Creative, Lucuma Films, Maracuya Productions, Vision Media, Green Rabbit and La Maraca Producciones. In 2016 she completed her first film, "Monologues in the Artist's Studio," about a Chilean-born artist Sebastian Errazuriz. She is currently editing "Soy Andina II: The Return," and  teaches video and editing workshops for immigrants.
Q& A following the screening with Palu Abadía and Chilean artist Sebastian Errazuriz.
Friday, March 31, 2017
7pm Linsly-Chittenden Hall, room 101, 63 High St., New Haven
El verano de Goliat (Summer of Goliath). 2012. Mexico. Directed by Nicolás Pereda. In Spanish; English subtitles. 78 min.
With Clemencia Alejo, Gabriela Alejo. Pereda's Summer of Goliath combines documentary and fiction as it intertwines the stories of people living in a small town in rural Mexico. Those people include a woman who believes her husband has left her for another; her soldier son, who hopes that one day he and his soldier partner will be issued machine guns so that they may intimidate passing motorists; and three brothers whose father left them, many years prior, in the care of their mother, who can barely support them.
Co-sponsor: Ezra Stiles College
Q&A with director, Nicolás Pereda
Trailer https://www.youtube.com/watch?v=oaVOTUVHJr8
Info MoMA: https://www.moma.org/calendar/events/969?locale=en
Wednesday,  April 12, 2017
7pm Luce Hall Auditorium, 34 Hillhouse Ave. New Haven 06511
Vengo volviendo (Here and There)
Isabel Rodas & Gabriel Páez. Ecuador. 2015. (143min.)
http://www.filmarte.ec/vengo-volviendo
Ismael's parents emigrated to the USA and left him to be raised by his grandmother.  He has always had only one thought – to move to the U.S.A. and join his parents. After he paid a coyote, his best friend returns after having spent 8 years in the USA. This causes Ismael to think deeply about what he really is searching for in life. 
Q&A with  producer, Carolina Rodas
Monday, April 17, 2017
7pm,  Luce Hall Auditorium, 34 Hillhouse Ave. 
Oneyda González & Gustavo Pérez. Severo secreto. (Cuba,2016) 64'
Death finds Severo Sarduy during a time of explosive creativity. He worked like a monk while living with intense abandonment, but he never returned to his homeland. The story of Cuban writer Severo Sarduy and his private universe.
Introduction by Professor Roberto González Echevarría
Q&A with Oneyda González and Gustavo Pérez and Profesor Roberto González Echevarría