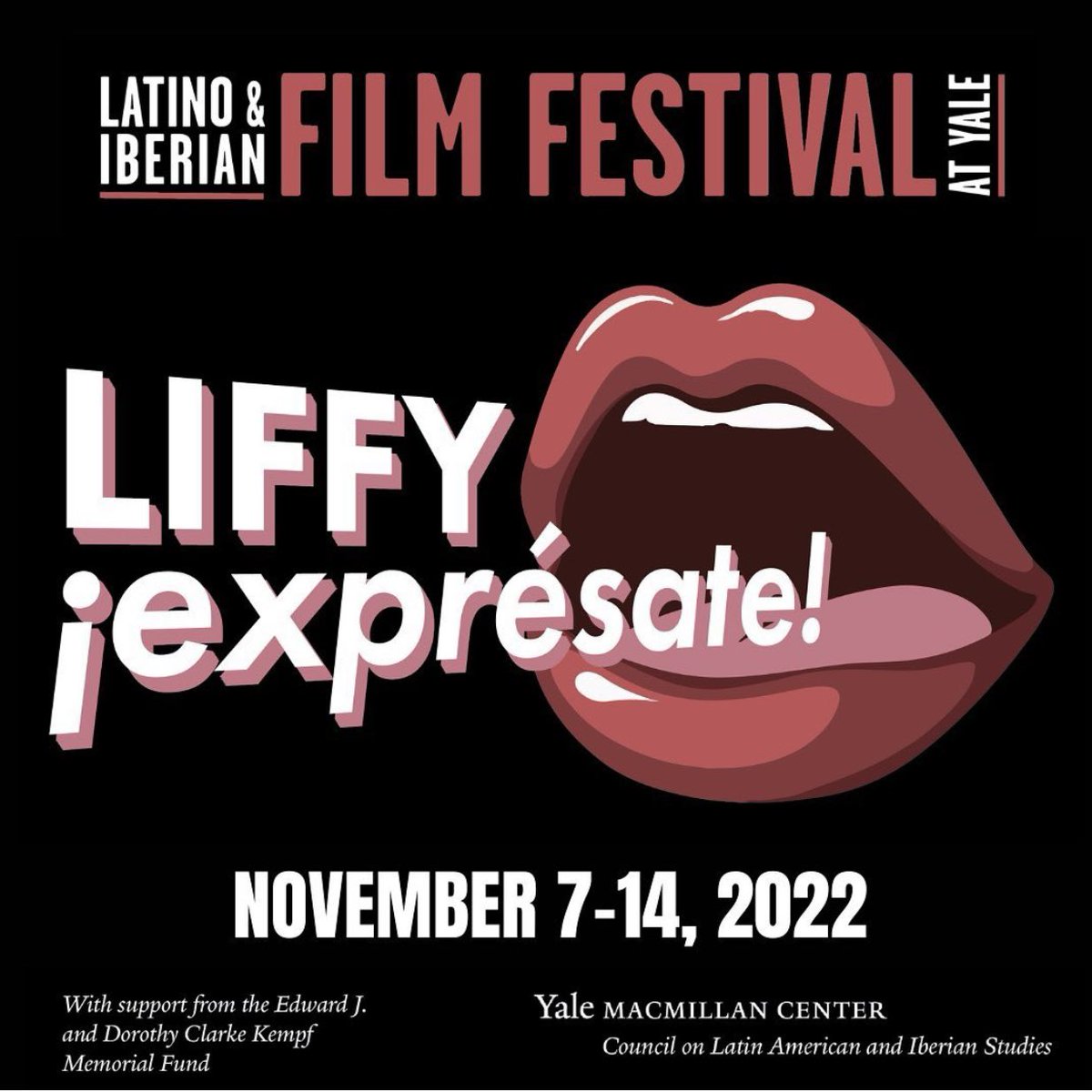 The 
Latino and Iberian Film Festival at Yale will take place from November 7-13, 2022. It will be completely free and open to the public with a virtual component as well as in-person presentations. 
Our theme is "Speak Out!"/"¡Exprésate!". We condemn censorship on ALL levels. As a film festival at a university, we promote diverse opinions and dialogue. Mutual respect is key. Censorship be it from the right or from the left is NOT acceptable. We respect our filmmakers and our audience too much for that!
El Festival Latino e Ibérico de Yale tomará lugar del 7 al 13 de noviembre del 2022. Como siempre, será completamente gratis para todo el público. Habrá un componente virtual y (¡por fin!) presentaciones en persona. El tema este año es "¡Exprésate!/ "Speak out!". Nuestro festival es de CINE y no acepta censura de ningún tipo. Es un espacio abierto de diálogo. No nos gusta el autoritarismo de ninguna forma. Presentamos obras de cine que están bien hechas y respetamos tanto a los cineastas como al público para expresarse y tener sus propias opiniones. Toda represión tanto por la izquierda como por la derecha está mal.
LIFFY 2022 program 
here, and trailer here. 
2022 festival jury
Dahlia Fischbein, is an Argentine-born New York-based artist. Educated in Film and Political Science in Argentina and New York she was also trained as a video editor.

Dahlia Fischbein, es una videoartista y editora de cine nacido en Argentina con base en Nueva York. Estudié Ciencia Política y Cine en Buenos Aires y luego Cine en The New School en Nueva York.

Miguel Rueda, studied Fine Arts, Graphic Design, Animation and Multimedia in Bogotá, Colombia. In 2008 he founded AguijonFilms in New York to create and participate in animation projects, films and multimedia.

Miguel Rueda es cineasta y animador, con una Maestría en Bellas Artes de la Academia Superior de artes de Bogotá (ASAB), y es licenciado en Diseño Gráfico, Animación y Multimedia de LaSalle College de Bogotá, Colombia. En 2008, Miguel fundó Aguijón Films en Nueva York con el propósito de crear y participar en proyectos de animación, películas y multimedia.

Tatiana Rojas Ponce, is a Venezuelan researcher, cultural activist and documentary filmmaker, currently in her third year of the NYU Spanish and Portuguese PhD program. 

Tatiana Rojas Ponce es venezolana, investigadora, activista cultural y documentalista. Actualmente cursa el tercer año del doctorado en Español y Portugués en NYU.